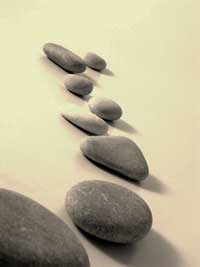 Located in downtown Burlingame, Bay Area Natural Medicine Center (BANMC) is focused on providing alternative holistic health care using the latest integrative technology. We are dedicated to providing the highest quality of one-on-one personal consultation, alternative testing and therapies that are safe, effective, and non-invasive.
Our goal is to make you feel most comfortable before coming in on your first visit. Here are a few guidelines to prepare you for your visit.
Call for a free 15 minute phone consultation. This is a time where you as a patient can get to know your practitioner and have all your questions answered.
When scheduling your visits, a credit card is required to keep your appointments. We have a 48 hour cancellation policy. A full visit will be charged if an appointment is canceled within 48 hours of your visit. In your best interest, we make every effort to maximize your time with us. Therefore, please be respectful of our reserved time to see you.
Please print and fill out a HEALTH HISTORY FORM and bring it to your first visit. You may also bring any relevant lab tests taken within the year. All of this information will better assist the practitioner in tailoring the naturopathic protocol to fit your needs.
BANMC is a cash-based practice. Health Spending Account (HSA) and Flex Spending Account (FSA) are also accepted.  It is the patient's responsibility to claim the visits from their insurance. Upon request, we can provide you  a superbill, which will contain the appropriate codes for you to submit to your insurance. Please make note that alternative lab tests and supplements are additional cost. However, we are mindful when planning out your naturopathic regimen and will make every effort to see that it will fit your financial plan.