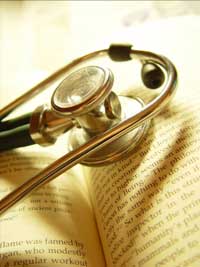 What is a Naturopathic Doctor?
A Naturopathic Doctor (N.D.) has completed a postgraduate medical education specializing in primary care natural medicine. Naturopathic doctors are distinct from acupuncturists, chiropractors, osteopaths, and medical doctors. They are uniquely trained to provide a comprehensive and integrated approach to assist your body's innate healing processes. Naturopathic doctors are skilled in diagnosis and treatment of disease utilizing natural therapeutics including clinical nutrition, herbal medicine, homeopathy, physical medicine, and hydrotherapy. They tailor these approaches to the needs of each individual patient. Naturopathic medicine is effective in treating most health problems, whether acute or chronic. Naturopathic doctors cooperate with all other branches within the medical field, referring patients to other practitioners for diagnosis or treatment when appropriate.
What is required to become a Naturopathic Doctor?
Education. As with all physicians today, Naturopathic doctors are trained at accredited, four to five-year, post-graduate, medical institutions. The training consists of a comprehensive study of the conventional medical sciences, including anatomy, physiology, pathology, microbiology, immunology, clinical and physical diagnosis, laboratory diagnosis, cardiology, gastroenterology, gynecology, etc, as well as detailed study of a wide variety of natural therapies. In their last two years of their intensive clinical training, they learn how to integrate the principles of naturopathic medicine into clinical practice (http://calnd.org/faq.asp). To practice Naturopathic Medicine legally in the state of California, one must have graduated from one of the accredited Naturopathic Medical Schools and pass the science and clinical Boards of Naturopathic Medical Examination.
What is the difference between a Naturopathic and Medical Doctor?
A Medical Doctor usually spends about 10-15 minutes with the patient and prescribes pharmaceutical drugs to treat the symptoms. A Naturopathic Doctor spends from 1 to 1.5 hours to listen not only to symptoms but to find and treat the cause of the symptoms through lifestyle modification, supplements or non-invasive therapies.